Our stories hold power.
Our stories create change.
And our stories are something we need to share.
But, so often, we're afraid. We've believed the cultural lie that our stories are not valued.
Or we are so busy putting one foot in front of the other trying to achieve, hold it together, and get stuff done that we don't take time to tell the stories of our lives and the stories of our ancestors.
But it's time to step up and start sharing. And that's one reason that Unlocking the Club podcast exists—to share those stories.
Anucha Browne, guest on episode 16, shared her powerful story with us. She's learned to share it and use it to inspire and lift up others. And, she's raising her children and encouraging her mentees to also sit, talk, share, and learn from one another. 
You can listen to Anucha's full interview, or keep reading her for some of her key insights from our conversation.
Building Your Own Table
Auncha's career has spanned a number of industries and positions. She started in the corporate world at IBM before moving into the sports industry, then to higher education, and now into her role in the nonprofit world.
Currently serving as the Chief Impact Officer at Tides, Anucha is responsible for leading and executing strategic initiatives that are focused specifically on strengthening and shifting the power of BIPOC leaders, organizations, and communities.  
And it's soul work for Anucha.
It's a place of impact and change. Something that all her past experiences, hardships, and trials have led to.
Today at Tides, Anucha works under another black woman while surrounded by a diverse group of BIPOC and allies, honestly and authentically working for change.
But it hasn't always been that way. Anucha reflected on the 40 years of code-switching, assimilation, microaggressions, and always striving to get a seat at the table. 
And it's exhausting. The seat that we're striving for isn't meant for us, and there are always reminders that you don't belong.
So, Anucha has a goal to build new tables—ones where people like her have a seat. Where they're designed for BIPOC leaders. Here are a few ways we can do it:
Invest in black communities.
Lift up BIPOC leaders.
Buy from other black people.
Build and support our own infrastructure.
It's simple, but it's not easy. Anucha reminds us to keep fighting the fight—it's up to us to build a table that we want to sit at.
Radical Rest
Navigating the corporate world as a black woman is exhausting. Navigating a space that's not meant for you is tiring and depleting.
In fact, some research indicates that black women were the least likely to want to return to the office after the pandemic.
And it makes sense—working from home is protective against daily microaggressions and the uphill battle of operating in a space that wasn't designed for you.
Anucha remembers telling her dad about this, early in her career, and he gave her a wake-up call: she may be tired, but other people like her do not get to be in this space. It's a badge of honor that she can wear to bring others in.
This changed her mindset. Not that it stopped being exhausting, but there was reason to push through. There was a purpose to it—to bring in other people, too.
But to be effective in this, we need to embrace radical rest. The work is exhausting, and you need to be able to rest and let some things go:
Own where you are and be honest about it.
Ask for help when you need it.
Bring a community of like-minded people around you for support.
Lastly, and perhaps most importantly: talk about it.
Anucha champions the idea of open, honest conversations around the dinner table or whenever you are interacting with your family or loved ones. It's important to hold conversations that affirm the challenges in order to strengthen one another.
Lifting Others through Storytelling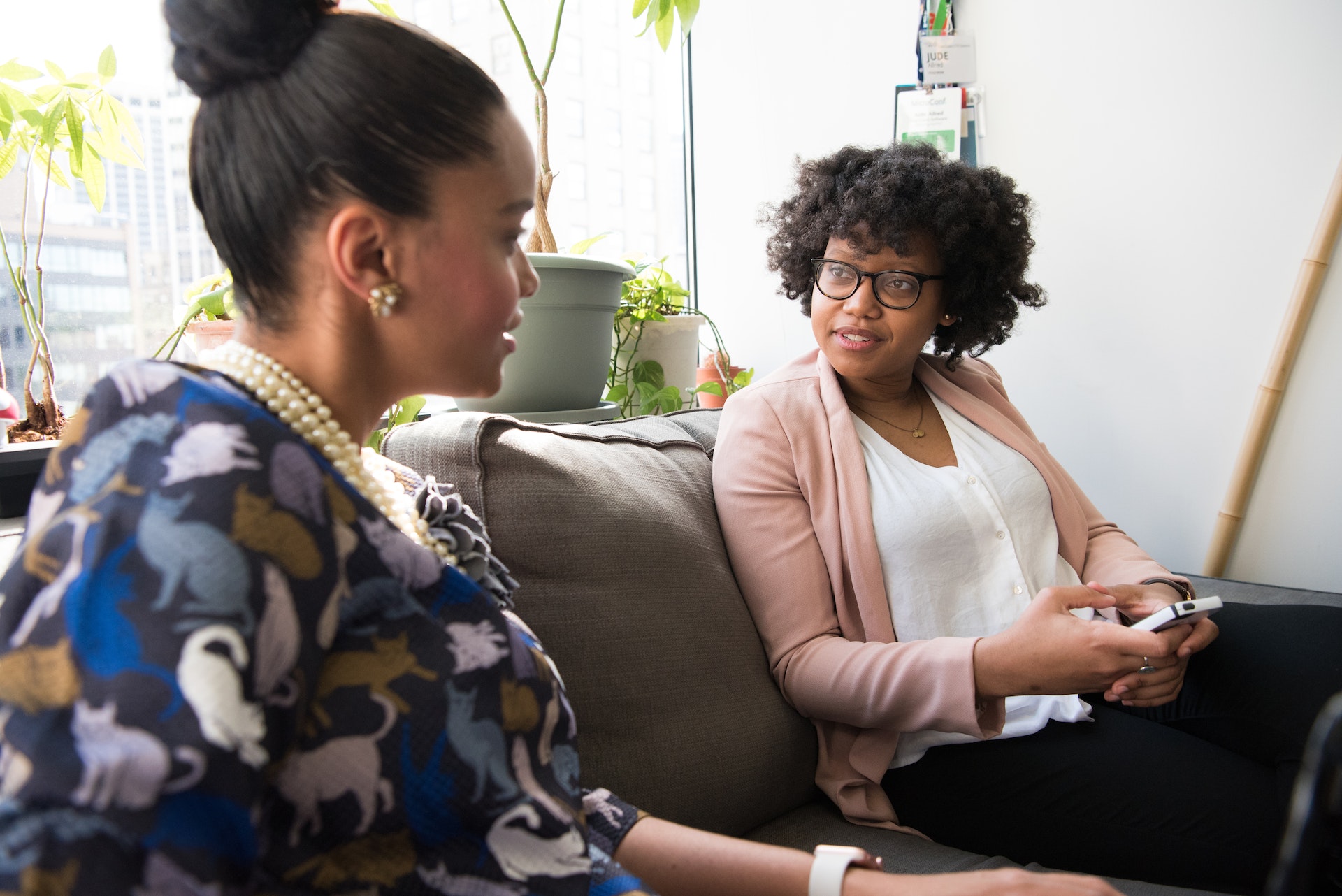 Storytelling is a big theme in Anucha's life. Now that she's in the "back nine" of her career, she wants to use her experiences as a way to lift up other people.
She has a group of mentees that she regularly meets with to encourage, advise, and share stories with. In fact, this is something Anucha encourages all BIPOC leaders to do—be intentional about mentoring and lifting up the next generation.
The stories that matter are not just your personal ones—although those are key!—but also the stories of the past.
Our history, our ancestors have stories that need to be told.
Our young people will experience the world differently when they understand the generational stress and trauma of those who went before them. 
Because truth turns into power. There is power in knowing.
Stories of the challenges and pain of the past affirm our young people today that they are not going crazy, and that they are not imagining things. It affirms that the exhaustion from codeswitching and having to navigate all-white spaces is real.
And from that comes strength. They can turn pain into power and use it to grow, heal, and change.
But if we refuse to talk about the challenges, we cannot lift each other up. So, let's start telling our stories.
Change Through Sports
Anucha believes in another key way to lift up the next generation—sports.
As a former athlete and sports industry professional, Anucha knows the power of sport to transform lives. It's so transformational that 95% of C-Suite executive women played some sort of organized sport.
Why? Because it encourages leadership development. And, it gives people a chance to excel.
That's why Anucha is passionate about addressing the gaps in Title IX, a law meant to level the playing field for all young people. But some have been left behind—not everyone has equal access to sports and extracurriculars.
Additionally, Anucha sees changes in the college sports arena that also challenges equity in sport. Once student-athletes are paid salaries, they become employees of the college—Title IX no longer applies.
So we can't just sit back and ignore what's happening. Each BIPOC leader—each adult, really—needs to keep pressing forward and advocating for equality in sport for all children. It's how we'll keep raising up future leaders and leveling the playing field for future advancement.
Anucha shared more about her thoughts on Title IX and the role of sport in leadership, so make sure to check out the full episode to hear about it. You can also understand why she goes to ride the Coney Island roller coaster on a regular basis!
If you want to keep up with Anucha, follow along with the amazing work she's doing at Tides.